I CAN ' T THINK STRAIGHT .
crée par Shamim Sarif


Spoiler:
SYNOPSIS ;
Tala est une jeune femme d'origine jordanienne et chrétienne vivant à Londres. Elle va bientôt se marier avec Hani , son quatrième fiancé. Elle retourne à Londres pour quelques jours et retrouve son meilleur ami , Ali , qui lui présente sa fiancée , une Britannique d'origine indienne , Leyla , musulmane et timide. La rencontre entre la spirituelle Tala et la timide Leyla n'aurait pu être qu'une simple formalité s'il n'y avait pas eu cette attirance immédiate entre elle.
Alors que Leyla va petit à petit prendre de l'assurance et faire ses propres choix, Tala doit elle aussi décider si elle va épouser un homme qu'elle n'aime pas uniquement pour plaire à ses parents …
♥♥♥♥♥
LIEN ( VOSTFR )
http://www.megavideo.com/?v=4WZPFTL6




Messages

: 134


Date d'inscription

: 2011-08-14


Localisation

: Lyon



Oh merciiiiiiiiiiiiiiiiiiiiiiiiiiiiiiiii!!!!!
Je le regarderais un de ces soir alors, merci ♥
_________________
♥
"And I'll always be your super lover! I'm your super, super lover, GO!"
Chao ji ai ren, MissTER ♥
Spoiler:

MissTER Let's go ♥

Milk is cute *___*

~~ ♥ ~~ Niu Nai is mine ~~ ♥ ~~
小王子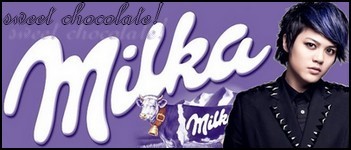 ♥ Fiancée de Julen ♥ As the world falls down

Admin~





Messages

: 1445


Date d'inscription

: 2011-04-26


Age

: 30


Localisation

: Lille / リール


Emploi/loisirs

: Fan N°1 de Milk Pan ♥ Fiancée de Julen ♥



Au plaisir .
J 'ai vraiment apprécié , tous les ingrédients y sont pour la réussite de ce genre de film abordant un sujet encore très tabou , le duo d ' actrices se débrouillent très bien .
Spoiler:

Pour ceux qui ont appréciés ce duo , un autre film du même réalisateur ,

The World Unseen

.

( que je n ' ai pas vu ) .



Messages

: 134


Date d'inscription

: 2011-08-14


Localisation

: Lyon



---
Permissions in this forum:
You
cannot
reply to topics in this forum